Pattonville Sr High School


Class Of 1964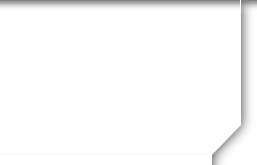 In Memory
James Conley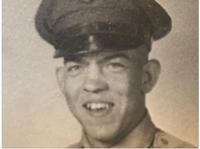 Mr. James Michael Conley Sr., of Missouri, born on May 13, 1946 in Richmond Heights, Missouri, to the late Golda Bethal Ray and the late Henry P. Conley, passed away at age 71 on September 16, 2017 in Livingston, Texas. Jim was preceded in death by his brother, Paul Conley; and sisters, Anna Peck Underhill, Donna Stevens, and Golda Rosalee Licklider. He is survived by his son, James Michael Conley Jr.; daughters, Shannon (Prestage) Rice and Jamie Michele (Conley) Udkler; brother, Kenneth Conley; sisters, Della Brown and Carolyn Williams; and grandchildren, Garrett Rice, Blake Rice, Gabriel Rice, Timothy Rice, Abigail Rice, Samuel Rice, Emily Udkler, and Elizabeth Udkler.
Jim seemed to pack many lives into his 71 years. In 1964, he joined the United States Army, he got to travel the world as part of the Rifle team and earned three medals including a National Defense Service Medal, an Army Occupation Medal, and an Expert Rifle medal. When his days in the Army were over and he was down to his last $15 (as he used to tell it) he took a chance and bought a one way bus ticket to join the Murphy Brother's Exposition Carnival from Tulsa, Oklahoma. This is where he met and married (1977) the mother of his first born Shannon Kim (Prestage) Rice (1978). A series of misjudgments led to him being divorced and homeless on the streets of Houston, TX. For most this would be the end of their story, but for Jim, it was the chance for a new beginning. A kind couple offered an alcoholic homeless man in his 30's a chance at redemption, they cleaned him up, got him involved in AA and made it possible for himself to attend school to become a licensed A/C and Heating technician. After turning his life around he met and married (1982) the mother of James Michael Jr. (1984) and Jamie Michele (1987). He was reunited with his first born in 2010, which was a dream he never thought possible.
He was baptized in the Lutheran church in the early 80's and often spoke about the importance of God and a need to follow Jesus. He ran his own A/C and Heating business until 2000, divorced in 2006. He was an avid coffee drinker with a true love for antique collecting. He was always bringing home his latest "big find" or refinishing furniture, bringing old things to life again. His life just as anyone else was not perfect, but he loved with every tool he had in his belt and truly just wanted everyone around him to be happy.
Friends and family members may attend the graveside service, officiated by Shane Gage, on Friday, July 20, 2018 from 9:30 to 10:00 a.m. at Houston National Cemetery, 10410 Veterans Memorial Dr, Houston, Texas, 77038.