Pattonville Sr High School


Class Of 1964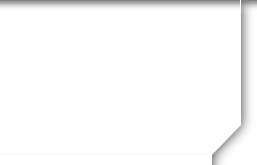 Jackie Judd
Profile Updated:
July 25, 2014
Comments:
I graduated from UMSL in 1989. I started there in 1972. You do the math--but I was persistent while also working and single-parenting full-time! I didn't get ALL of my credit hours at UMSL, but most of them. By the time I got my degree in mass media communications, I was already the managing editor of a peer-reviewed scholarly journal housed at UMSL, The Urban Affairs Review, where I worked for the last 15 years of my worklife. I worked at various universities all of my worklife after I was divorced from my children's father in 1971. I was married twice, from 1965 to 1971 and from 1981 to 1982. After that short-term second marriage, I gave up on marriage as a life-style.

My adult children have given me eight grandchildren and one great grandchild, all of whom are the most beautiful, most intelligent, most loving people in the world (of course).

I've done a fair amount of traveling, mostly within the United States. I got to go to Paris, France (with day trips to Versailles and Mont St. Michel), with my son and a friend, for 10 days in 1997. I also enjoyed a 10-day vacation in Puerto Vallarta, Mexico, in 1994. Those two trips are my only non-bordertown excursions outside the U.S. I'm ready for cruises now!

One of my friends at Pattonville, Cee Smiley, and I have remained close friends through the years. Via Facebook, we reunited with three more of our closest Pattonville friends, Carol (Mattmann) Davey, Jo-Ann (Lay) Gertken, and Rob Guion, afew years ago. We act like 15-year olds when we're together, and that's pretty hard on our 60+-year-old bodies. I would love to see many more classmates/friends!

Currently, I am being a wannabe artist (which I have always wanted to be)and a poet (which I've always been). My goal is to publish a book of my poems with my own artwork to illustrate them. Another goal of mine is to read all of the books on my ever-growing list, which will take a very long time!
School Story:
I was too rowdy to tell any of my high school stories here!