Pattonville Sr High School


Class Of 1964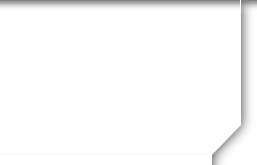 55 Year Reunion
Please complete the registration (below the map that follows) if you are planning to attend this event, and, please update the contact information that follows - if change is needed.
The Pattonville High School Class of 1964 will hold its 55th year reunion celebration on September 28, 2019 at Vago Park, 2700 Fee Fee Road, Maryland Heights, MO 63043 – from 11:00 a.m. till dusk.
The reunion committee will provide limited amounts of bottled water, soda and beer in coolers for the benefit of classmates attending from out of town, local attendees should bring their own. No food will be provided at this event, classmates are encouraged to bring their own eats. Catering was considered, but the costs were significantly higher than last time and the committee wanted to keep things simple and provide an environment to just gather and visit.
The pavilion facility is covered by roof, has electric outlets, and rest rooms are approximately 175 feet away from pavilion. The pavilion contains park style benches for seating – local attendees are encouraged to bring collapsible chairs. The pavilion reserved for us is the same as we used for our 50th reunion – drive straight from the park entrance to the very back of the park – you will see a parking lot, playground and rest room on the left – that is our pavilion.
If anyone has special needs, please contact one of the reunion committee members below.
The Class of 1964 bank account has a few hundred dollars balance from our last reunion. We do have some ongoing expenses – mailing costs, facility rental, class website/domain/internet expenses, etc.
In lieu of charging admission for this year's reunion, we will solicit donations from classmates to offset costs. Classmates may make a donation now by writing a check payable to "Pattonville High School Reunion" and mailing to: Ruth Ann Raines Williams - Treasurer, 421 South Duchesne Drive, St. Charles, MO 63301, or by making a donation at the reunion on September 28 – a collection box will be provided and announcements made. Please consider a donation to support the class and mail now if you are able.
Classmates receiving this mailing are encouraged to visit and join the class website – it's the best way to stay connected with classmates and receive the latest news – plus the easiest way to keep your contact information up to date and keep mailing expenses down.
The website is: WWW.PATTONVILLE-1964.COM contact Don Kimmel if any difficulty accessing the website or getting logged in.
Please contact any of the committee members below if questions or concerns:
Gary Massey 636-332-9066 Barbara Ott Zimmerman 314-304-9249
Ruth Ann Raines Williams 636-751-0269 Don Kimmel 314-703-8400
Directions: Directions to the reunion event
PHS - Class of 1964 - 55th Year Reunion (Saturday September 28 2019)
Picnic format, no cost to classmate/guest