Pattonville Sr High School


Class Of 1964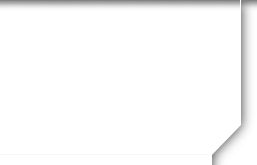 55 Year Reunion
Please complete the registration (below the map that follows) if you are planning to attend this event, and, please update the contact information that follows - if change is needed.
The Pattonville High School Class of 1964 will hold its 55th year reunion celebration on September 28, 2019 at Vago Park, 2700 Fee Fee Road, Maryland Heights, MO 63043 – from 11:00 a.m. till dusk.
The reunion committee will provide limited amounts of bottled water, soda and beer in coolers for the benefit of classmates attending from out of town, local attendees should bring their own beverages and lawn chairs. Reminder: NO glass containers are allowed in Vago Park.
Bandana's BBQ will cater a luncheon for classmates at approximately 1:00PM - this is a change from the original plan made possible by the early donations received from some of your classmates.
The pavilion facility is covered by roof, has electric outlets, and rest rooms are approximately 175 feet away from pavilion. The pavilion contains park style benches for seating – local attendees are encouraged to bring collapsible chairs. The pavilion reserved for us is the same as we used for our 50th reunion – drive straight from the park entrance to the very back of the park – you will see a parking lot, playground and rest room on the left – that is our pavilion.
If anyone has special needs, please contact one of the reunion committee members below.
There will be no admission charge for this reunion - classmates able to make a donation to supportour class organization will have an opportunity to do so at the event.
If you are planning on attending this reunion, please register at our class website below - click on the 55th Reunion tab at the top of the window and follow instructions - if you are unable to use the class website please call one of the classmates listed below so that we can estimate the number of classmates attending.
The website is: WWW.PATTONVILLE-1964.COM contact Don Kimmel if any difficulty accessing the website or getting logged in.
The Pattonville Alumni Association will have a representative at our event. They will explain the membership benefits of joining the Alumni Association and have PHS items for their fund raising activities.
The Sports Cafe, 3579 Pennridge Drive, Bridgeton, MO will have their 11th annual All Years-Pattonville Alumni reunion on September 27 (the night before our event) stating at 4:00PM till late at night. This is not a PHS sanctioned event - it's really a loud/crowded happy hour(s) - but may be of interest to some of our classmates.
Please contact any of the committee members below if questions or concerns:
Gary Massey 636-332-9066 Barbara Ott Zimmerman 314-304-9249
Ruth Ann Raines Williams 636-751-0269 Don Kimmel 314-703-8400
Directions: Directions to the reunion event
PHS - Class of 1964 - 55th Year Reunion (Saturday September 28 2019)
Picnic format, no cost to classmate/guest