Pattonville Sr High School


Class Of 1964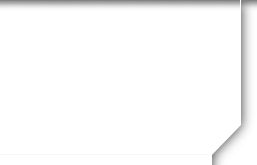 Message Forum
08/02/13 12:30 AM
#2

Just wanted to say hello to all , my ears were burning hope all was good. Well maybe not . Hello to Barabra Ott , hope all is well and everyone is having fun and enjoying life. Respectfully , TED BEAN .
03/24/14 08:39 PM
#3

Can anyone tell me at what time the reunion will begin? I have the date and location, but no time. Thanks a lot.

- - Tricia Byrne

tricia.byrne@cox.net
03/25/14 01:06 PM
#4

You have more info. than I. Where and when will it be held. We will need to make hotel plans. Thanks RICHARD RIDDLE
03/25/14 01:12 PM
#5

labor day weekend sometime, at vego park
03/26/14 12:24 PM
#6

I HAVE SPENT VERY LITTLE TIME IN THE ST.LOUIS AREA IN THE LAST 25 YEARS. I THINK THE AREA HAS PROBABLY CHANGED A LOT IN THAT TIME. IS THE PARK IN BRIDGETON OR WHAT PART OF THE COUNTY? ANY ASSISTANCE WOULD BE APPRECIATED ! THANK YOU Richard Riddle
05/01/14 04:48 PM
#7

Hi Rich, Click on the "50 Year Reunion" tab at the top of the webpage. You will see a map for the reunion. Maybe you need to update your email address for Don Kimmel to send you an email notice about the reunion like I got? My only problem right now is that I can't get to the "registration form" that's supposed to be below the map. I've emailed Don about my problem. Don't know if it's a problem for anyone else. Wanda
05/02/14 02:14 PM
#8

THANKS FOR THE INFO.I AM VERY NEW TO THE INTERNET PROCESS . PLEASE FORGIVE ALL PROBLEMS WILL SEE YOU IN SEPTEMBER. RICH
08/24/14 03:52 PM
#9

Does anyone have a current list of classmates with whom we've lost contact? If someone could share that with me, I'd be happy to do some research. I'm a fledging genealogist, but have experienced some success. Thanks a lot of any assistance that can be offered.
08/24/14 06:16 PM
#10

there should be about 82 classmates that no one knows where they are.

the classmate profile shows who has put their name on the website and probably a few that

have no e-mail. good luck.
08/25/14 07:10 AM
#11

Where is the list? From what I've heard the reunion website doesn't has the most current list of those yet to be found.
08/25/14 11:52 AM
#12

Hi - I have not seen hardly anyone from Pattonville for about 45-50 years... I hope to see you all at the reunion. We are coming in from Utah. Marsha Wille Van Otten
08/25/14 06:05 PM
#13

My family moved into Pattonville when I was 7 and I wound up going to the old Pattonville Grade thru sixth grade. Then on to the Junior High (that wasn't named until we were in ninth grade) then the Senior High. Off to college then finally back to Pattonville to teach for 30 years. Boy, have there been changes in the district (for the better!) and in the area. WOW!!

However the park is still where it was established in Maryland Heights. Cannot remember exactly when the park was established but it has been there for quite some time. The entrance for it opens onto FeeFee Rd. just up from Remington Grade School.

I am so looking forward to this reunion since I missed the 46th. See you all then.

Ginnie (Graham) Marshall
10/02/15 06:52 PM
#14

Hi everyone, from Jo-Ann Lay Gertken, now Guion. I was married to Rob Guion on Sat., Sept. 26, 2015! Rob graduated from Pattonville in 1962. We met up again a few years ago, via Facebook! I was widowed 10 years ago. You never know what life has in store for you! Barbara Ott, Carol Mattman & Patty Hagan were at the wedding. It was a lot of fun!!
10/03/15 08:27 AM
#15

Congratulations Jo Ann. So happy for you!
05/20/18 08:31 AM
#16

Hope to see as many 64 grads next reunion as possible,God bless all that have passed and there families. Gary Massey
08/07/23 02:43 PM
#17

Is next year really our 60th? Any plans for a reunion?