Pattonville Sr High School


Class Of 1964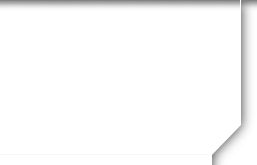 Donald Kimmel
Profile Updated:
August 16, 2023
| | |
| --- | --- |
| Residing In: | Chesterfield, MO USA |
| | |
| --- | --- |
| Spouse/Partner: | Christy Knoesel - PHS Class of 1967 |
| | |
| --- | --- |
| Occupation: | Computer Consultant, Real Estate Broker, Investor |
Children:
Tracy - Currently living in Aiea, Hawaii Her husband Christopher is a Navy Doctor - currently head of More…E.R. Department at Tripler Hospital in Honolulu. . They have a seven year old daughter.

Todd - principal of Digital Lift, specializing in digital advertising. His wife Angie is International sales Director for major meetings-conference company and they have a 16 year old son - Waylon, and, a 13 year old daughter - Lyla. They currently reside in Wildwood, MO

Andy - Bank Securities Act officer for a major St. Louis bank group. Founding member of classic rock cover band "Almost Famous". Claim to fame - got up on stage and played a song with U2 at Savvis Center - St. Louis concert, He currently resides in Wildwood, MO also.
| | |
| --- | --- |
| Military Service: | Missouri Air National Guard (1966-72) |
School Story:
Percia Amedee and I were chatting back & forth in Mr.True's Missouri History class, and back in the left rear of the classroom Earl Simpson (from Arkansas) was cutting up & Mr. True had had about enough of it - I musta turned around to say something else to her (I think she were showing me pictures of her drop-dead-gorgeous friend in San Diego and Mr. True told me "I had three strikes - you're out - report to the principal's office". So I marched down to the principals office & his secretary was Mrs. Irene Swan who knew my mother. She asked what I was doing there - shouldn't I be in class & I told her what happened. She said go on in, Mr. McMahon was in his office. When I walked in there I noticed he was watching TV and I made some kind of joke about watching the three stooges or something like that. He told me to sit down - that Kennedy had been shot in Dallas. A couple minutes later, Walter Cronkite announced that he had died at Parkland Memorial. Mr. McMahon told me to return to class. When I opened the door and walked back into class, Mr. True asked me what I was doing back & I told-em that Kennedy had been assassinated - I'll never forget his exact words in response: "you better hope that's not true because Lyndon Johnson is the biggest crook this country has ever seen".!!!!!!! He then told me to sit down and shut up. Mr. True came to our 40th reunion and I asked him if he remembered that - he said he did but didn't remember which student it was that he kicked out of class that day. He was retired to a farm where he grew up, just north of Springfield, MO - and was raising cattle.